JERRY SIANO, GENERAL MANAGER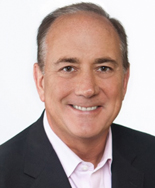 Jerry is responsible for marketing, strategic planning, and developing barter solutions for clients across all Stagwell partner companies.
Jerry is a seasoned marketing and communications executive with extensive experience developing business building programs for major brands. He has spent his career leading integrated communications – creative, media, digital and direct response – at top agencies for clients like Mattel, Pfizer, Coca-Cola, P&G and Quaker Oats, to name a few. He believes in partnering with clients to understand their needs and employing innovative solutions to achieve their goals. Jerry's deep advertising experience along with his client centric approach to business has given clients a refreshing and valuable approach to corporate barter.