MATT CHESLER, CFA, VP Finance & Strategy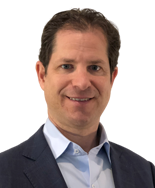 Matt is responsible for driving business development at Trade X Partners across all firms throughout the MDC Partners network. 
Matt is a seasoned finance and operations leader with over 20 years of experience.  He served as SVP Finance at our parent company MDC Partners, was a highly-regarded equity research analyst at Deutsche Bank, has prior investment banking experience at E&Y Capital Advisors and consulted in the Restructuring practice at PricewaterhouseCoopers. He focuses on the strategic, operational, financial and capital needs of businesses… and has played a leading role in helping companies maximize asset value.